Satanic Art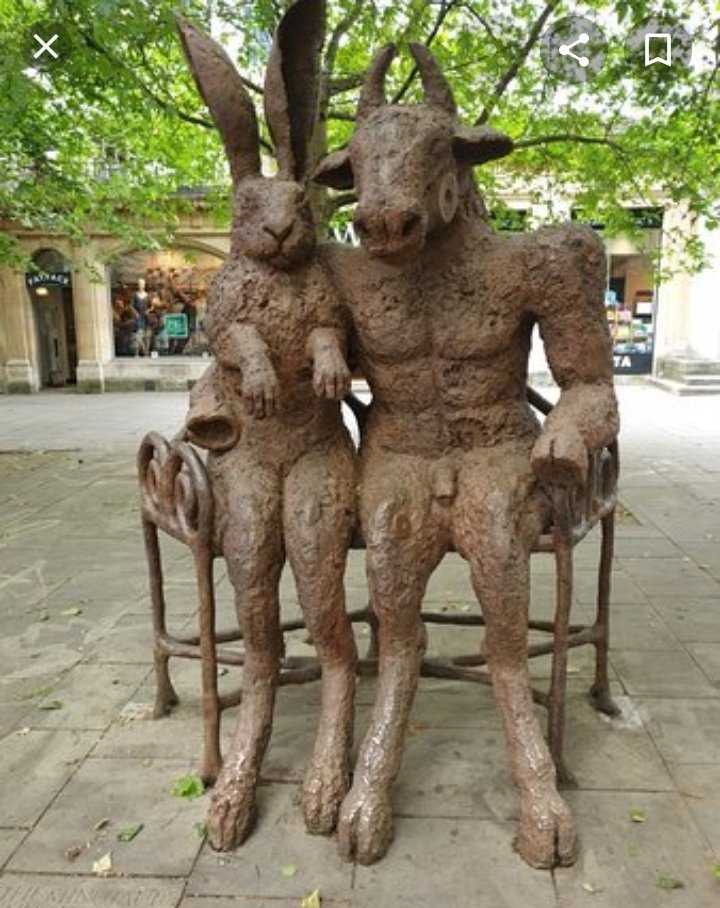 Satan, Bahometh.
When sick cults are represented in public spaces, all is not right in society.
Bahometh   satanic cult...
Represented outside UK Council offices makes no sense to children who may even be disturbed, which the designer doesn't seem to have considered.
This is not 'Little Grey Rabbit' story.
Goaty is surely after to get missy rabbit.
C. photo from Twitter