Biodigital Convergence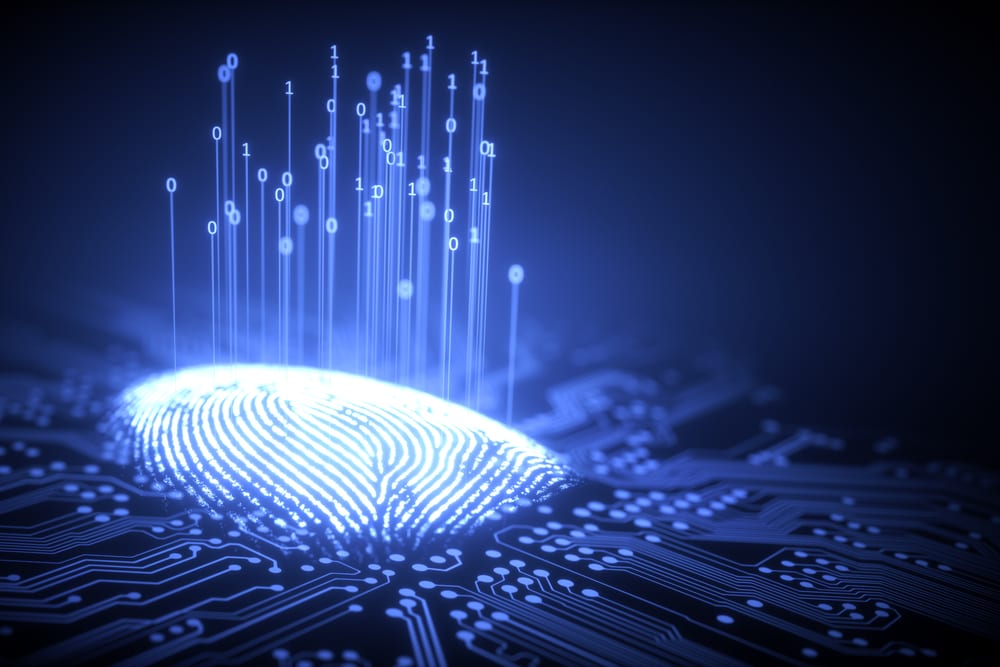 'MAD SCIENTISTS' is fitting to describe the current work of BIG TECH and BIG PHARMA corporations.  The goal of nano-biotechnicians is "hacking the platform of life".  ( SynBio Post)
FULL PHYSICAL INTEGRATION OF BIOLOGICAL AND DIGITAL ENTITIES
COEVOLUTION OF BIOLOGICAL AND DIGITAL TECHNOLOGIES
CONCEPTUAL CONVERGENCE OF BIOLOGICAL AND DIGITAL SYSTEMS
2020 Canadian government document 'Biodigital Convergence' which is analysed by Corbet Report.  Throughout it details a time when biotech is in everything for the Internet of Things. [More... with sections, screenshot below from PDF]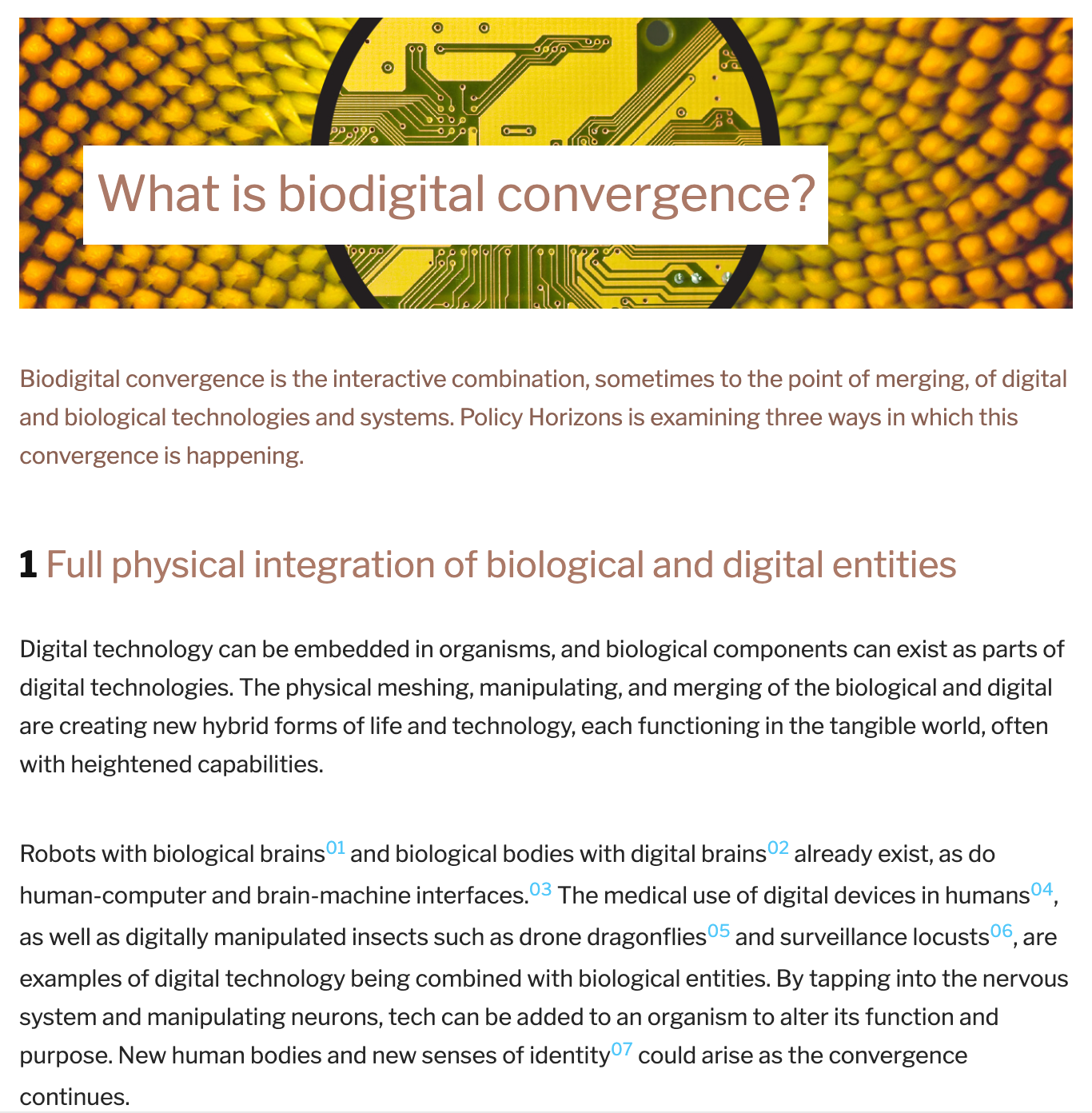 Biodigital convergence integration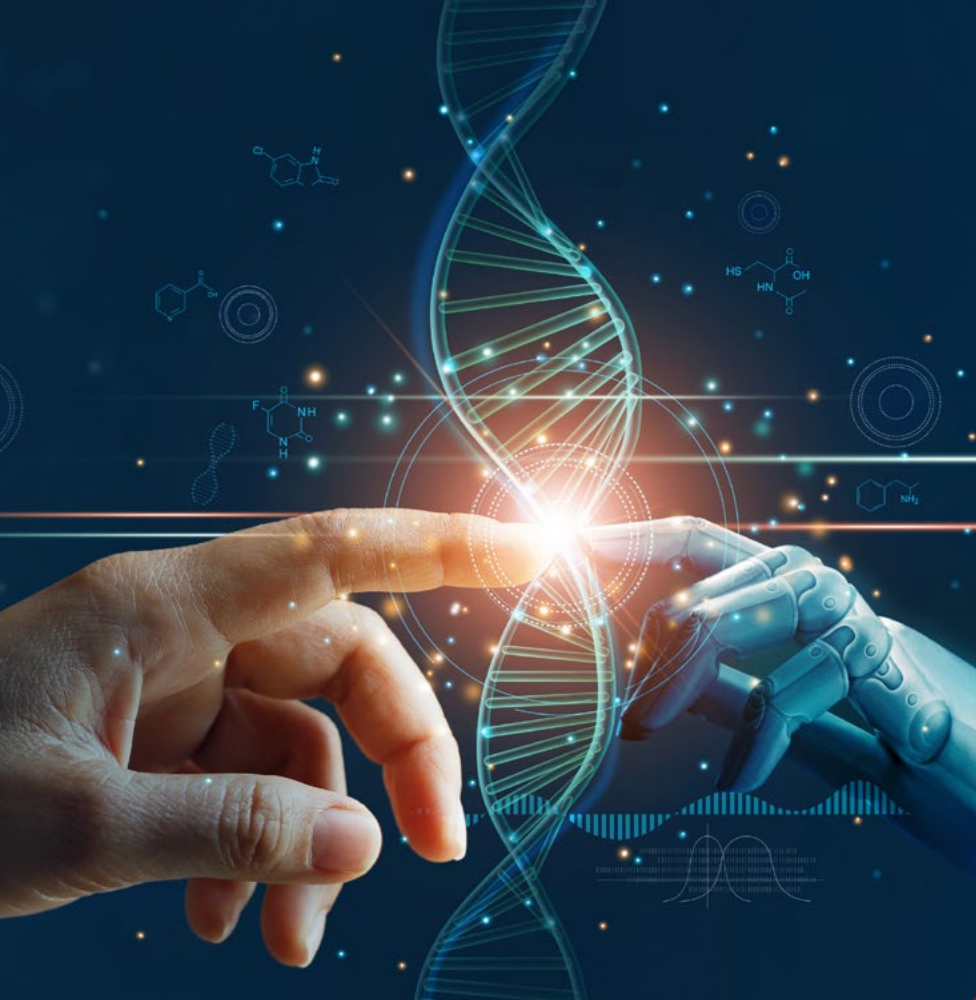 Presented as defence planning with German cooperation, we are looking at robotic armies and cyber space, which echoes the Biodigital Convergence issues.  There will be plenty of room for error when AI is making real time war decisions!
"...cognitive scientists compare the brain to hardware, and the mind to software..." 
Thats the problem! Reductionist science has taken over tech for their sci-fi AI dreams!  Its ludicrous to compare the infinitesimal wonders of human beings to a computer algorithm.  Any attempt to install a 'mechanical' brain helper into humans is doomed to failure.  Total surveillance will be real though.